Thank you for visiting our events calendar.
Below you will find our active Events Calendar and a link to schedule private tastings through Calendly.
October 2020
Football Saturday
11:00 AM to 7:00 PM
Sat, Oct 3, 2020 - Sat, Nov 28, 2020
Venue:
Hokes Bluff Tasting Room
Contact:
events@maraella.com 2564941000,
info@maraella.com
We are excited to bring to you a football season full of good times close to home!
We will have games streamed and projected on a projector screen every Saturday of the SEC 2020 Football year!
Enjoy the open space, bring the kids and let them run around, order a wine flight, participate in a wine tasting, enjoy the serenity from a wicker chair on our new patio, and enjoy your time with your friends and family.
November 2020
Sips & Strokes at the Winery
4:00 PM to 6:00 PM
Sun, Nov 15, 2020
Venue:
Pavillion
Contact:
events@maraella.com
Sips & Strokes at the Winery
Sunday, November 15, 2020
from
4:00 PM to 6:00 PM
Renee Cuzzone Slaton will lead guests through a Fall themed painting in our pavilion area! A beautiful view of our Carlos muscadine vineyard and secluded privacy will allow you to focus on your original masterpiece pictured above.
Tickets include a flight of Maraella wines and all supplies needed to take home your painted canvas.
Maraella has two flight options for each guest to choose from; a sweet wine and a dry wine flight. There is 3 oz of each product included within the flight. Copied below are menus for each Maraella wine flight rack.
If the participant is under 21, we have four varieties of grape juice that will replace the alcoholic beverages. Please, in this instance just let us know in a note how many of the tickets purchased are for an underaged person.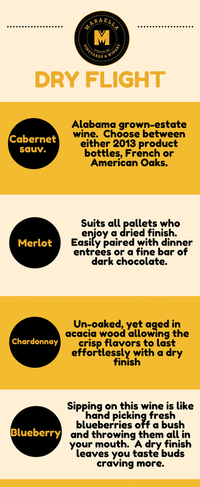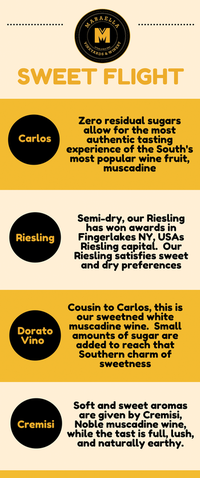 You know you want to
Sign Up For Our Newsletter
Keep up to date on the latest wine releases, events, and promotions.